Cento Trunk Show Nov. 18, 19
Cento Trunk Show Nov. 18, 19
Posted on Saturday, November 12th, 2016 at 9:10 am by Dave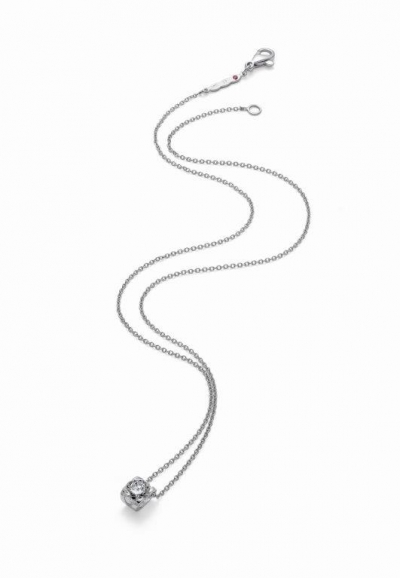 Join us for a Roberto Coin Cento Trunk Show on Friday November 18 and Saturday November 19.
On those two days enjoy an expanded selection of the exquisite Italian jewelry boasting 100-facet diamonds.
This is the perfect time to fill out your wish list for the upcoming holiday season!
You can also enter to win a stunning Roberto Coin Cento pendant, seen here. The 18k gold piece boasts a quarter-carat Cento diamond which sits in a classic "C" setting. A signature ruby is also hidden on the piece, said to bring the wearer good luck and prosperity. It's valued at $2200.