Now Hiring: Jewelry Consultant
Now Hiring: Jewelry Consultant
Posted on Tuesday, June 19th, 2018 at 10:18 am by Michael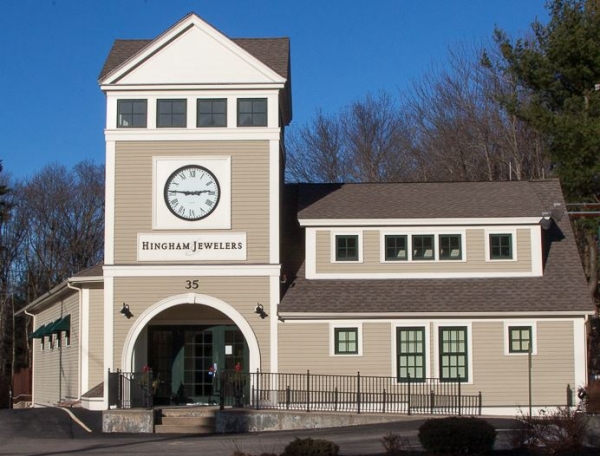 Overview:
Do you love jewelry? Enjoy working with people? Hingham Jewelers, one of the South Shore's most prestigious jewelry stores, is hiring. We are looking for a team player who can think on his or her feet, and is looking to learn and grow with our business. You will be a strong voice in driving the future direction of our ever evolving operation. The ideal candidate will be well versed in basic computer technology and social media. Yes, we want to pay you to make our jewelry pop on Facebook, Twitter, Instagram, Snapchat, and Pinterest. No nights or Sundays. All experience levels are encouraged to apply.
Key Accountabilities:
Become familiar with product information, understanding features and benefits of your product
Commitment to building customer relationships and loyalty through personal interaction and the maintenance of a client file
Demonstrate knowledge of store products and services and use this knowledge to build sales
Dependability with flexible schedule, including Saturdays
Skill Summary:
Possesses drive, is goal-oriented, has an entrepreneurial outlook
Enjoy meeting and interacting with customers; demonstrates an energetic and positive attitude
Ability to work in a fast-paced environment, handle multiple priorities and learn new procedures
A team player who possesses the ability to work in a learning environment
Ability to communicate effectively with customers, peers and management
Proficiency with Microsoft Office & Social Media (Facebook, Twitter, Instagram, etc.)
Hingham Jewelers is a family owned fine jewelry store founded in 1948. We strive to provide unparalleled customer service while also providing clients with the finest lines of jewelry and timepieces.
How to Apply:
Please submit your resume to spage@hinghamjewelers.com. No phone calls, please.