Every piece tells a story. What's yours?
Every piece tells a story. What's yours?
Posted on Thursday, June 15th, 2017 at 11:49 am by Victoria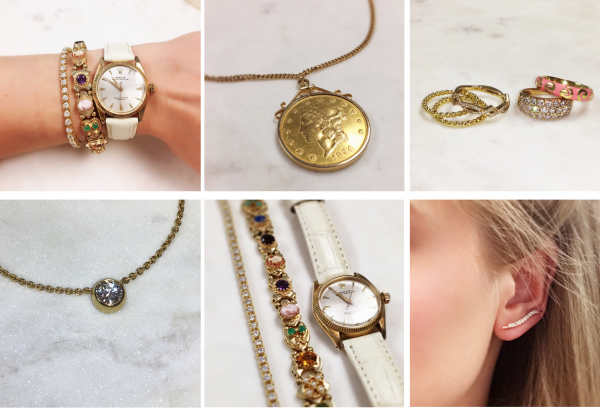 Between listening to our favorite boy bands and pinning up posters of Leo, John Stamos, and Jonathan Taylor Thomas (shoutout to all the 90s kids) to our bedroom walls, we managed to stay at the peak of high fashion thanks to Elle and Seventeen. Acid washed jeans, scrunches, Reeboks, side ponys, Swatches- It may be cringeworthy now, but many of those key 80s and 90s items are coming back with a vengeance. But don't break out the Jordache jeans or stately shoulder pads just yet, or ever.
Scrunchies, hoop earrings, Keds, chokers, and ear cuffs are everywhere. Jelly flats? Love 'em. Slip dresses? Hotter than fire. Since we're big fans of Throwback Thursday, Stacey rounded up some of her key #flashback #tbt pieces that are definitely making a comeback. So put on your Ray-Bans, the sunnies of choice for all the cool kids (bonus points for croakies), and behold the crème de la crème of throwback pieces. Because unlike the Giga Pet you killed in two days, quality jewelry lasts a lifetime.
Have a #tbt to share? Post your story and be sure to tag @HinghamJewelers. We want to see your vintage style!