Stack it up! Rings & Things
Stack it up! Rings & Things
Posted on Tuesday, March 21st, 2017 at 2:00 pm by Victoria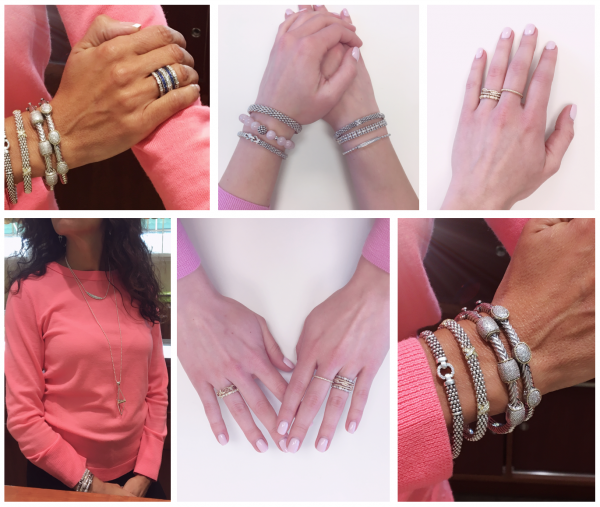 With a lifetime of experience in the fine jewelry business, it's safe to assume Stacey Page can stack 'em like no one else. From bracelets to rings to necklaces, she has mastered the art of layering jewelry for any occasion and style. Stacking jewelry has become commonplace because it is a simple and trendy way to show off your personal style, and it looks incredibly chic.
Stackable rings are meant to be worn effortlessly- one here, a few there, the possibilities are endless. The best part is you can always add to your stacks; there are no hard and fast rules.
Express yourself by mixing metals, colors and styles to create a look all your own. Stacey's go-to style is a power stack. A power stack is a statement look using anywhere from three to seven rings, depending on your finger length. Consider what you're wearing, where you're going, and whether or not you want a more casual look. Look for symmetry when putting together a power stack. If Stacey is feeling balanced and wanting a symmetrical look, she may anchor the ends with two of the same ring, commit to a color scheme, or choose bands have a similar feel and flow. Basically, look for combinations that don't compete with one another.
The same ideas apply to bracelets. Mix metals, and pair bracelets that complement each other and don't fight for center stage.