Summertime Sparkles
Summertime Sparkles
Posted on Thursday, July 13th, 2017 at 12:47 pm by Victoria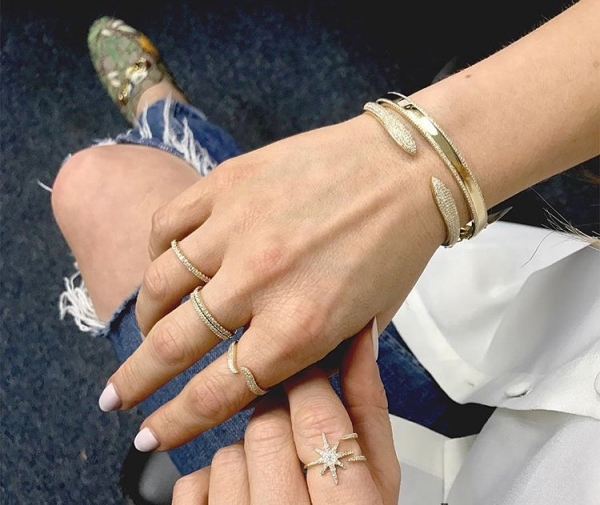 I've always been a fan of all things sparkly and shiny, and anyone who knows me knows jewelry is in my blood. I can't fathom a day without wearing at least a couple of shimmering pieces. But even I, serial outfit and jewelry changer, need an adjustment in the summertime when the temperature heats up and jewelry takes on a different glow and vibe. So here are a few points to consider when you head out into the beautiful weather and want to outshine the sun!
No woman wants to feel like her jewelry is sticking to her or strangling her as the temps heat up. Opt for lighter pieces. Necklaces and earrings with some movement have a breezy and effortless look. Stackable bracelets are a fabulous way to get the layered look without the feeling of constraint.
Precious metals will actually keep you feeling cooler than their alloy counterparts. Ditch the fake stuff, which is especially true when it comes to sunscreen as chemicals can irreversibly damage lower quality jewelry.
Colored stones are often a great accent piece for a monochromatic outfit. White on white is the hot combination this season so mix in some bright jewelry for a pop of color and to express your personal style. For a touch of warmth, add a bit of yellow or rose gold to the mix.
Throwback styles are not just reserved for clothing. Jewelry is fair game, so pull out your tried and true pieces from the 80's and 90's and wear them proudly!
The HJ Hot Jewels Collection is perfect anytime of year. Shop Now